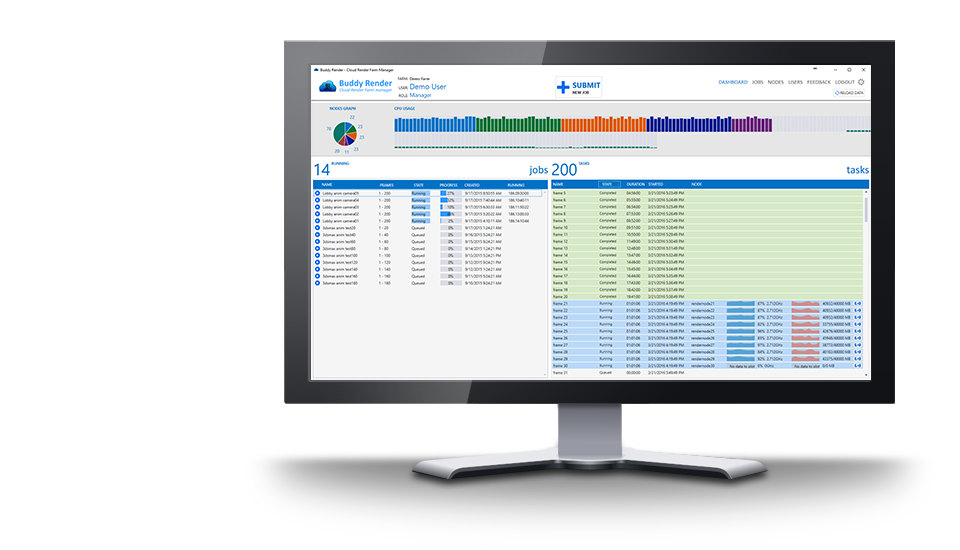 BUDDYRENDER CLOUD RENDER FARM MANAGER
$100 (single node). Multi-node discounts available.
BuddyRender is not a traditional render farm manager, it's a set of tools which allows you to build a private render farm in a modern way so you can access it from anywhere and even share it with anyone you decide.
EVERYTHING YOU WANT IN A RENDER MANAGER
BuddyRender has all of the features you could want in a cloud-based render manager. Download the feature list for a full description and the comparison matrix to see how BuddyRender stacks up against other render farm managers.
Instant Setup
Connect from Anywhere
Create Custom Jobs
Secure
Free Full Version for Small Teams
Easily Map Servers and Folders
Start Jobs from Remote File Explorer
Web Portal to Monitor and Control your Farm Resources