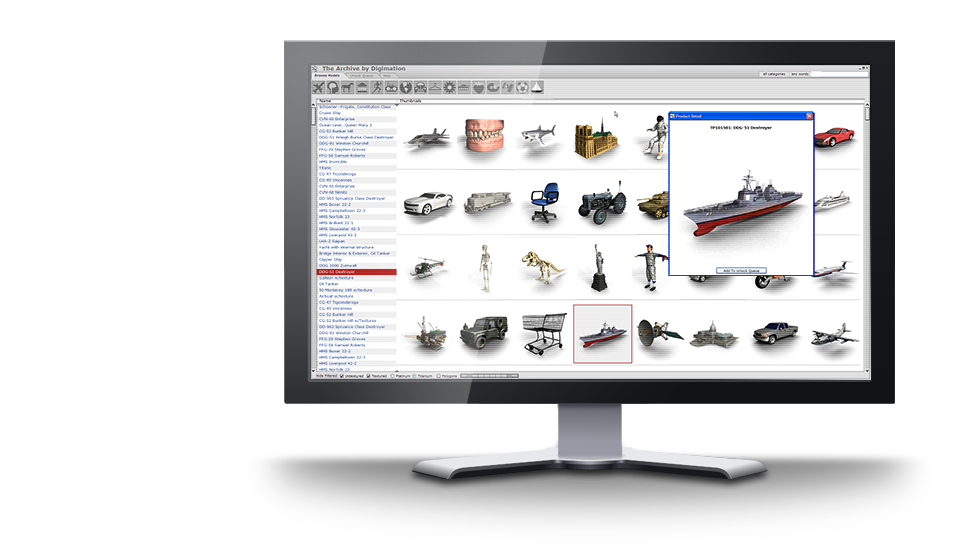 3D MODEL LIBRARIES
Featuring
The Archive
The world's largest collection of high quality 3D content; The
Archive features 16,504 high-quality models across a wide
range of subject matter.
View The Archive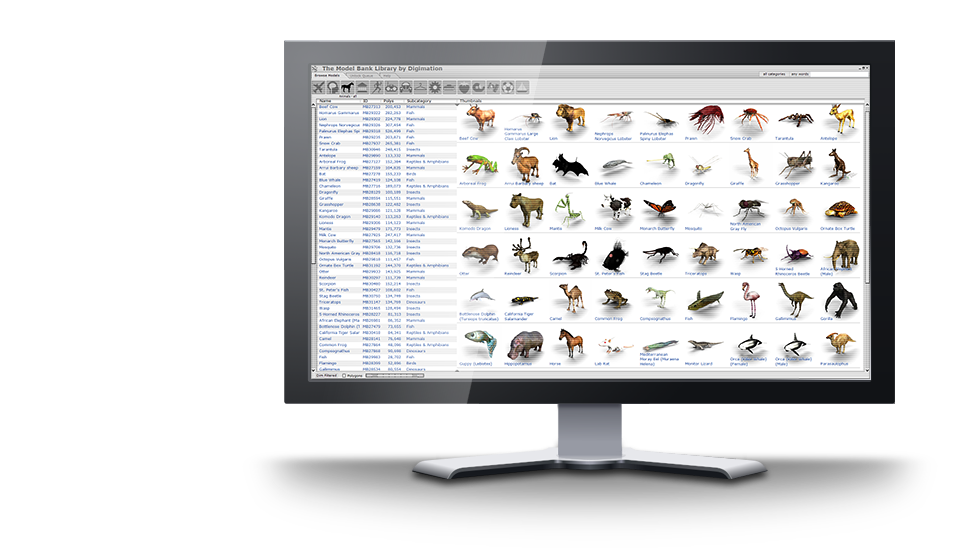 3D MODEL LIBRARIES
The Model Bank
Library
The Model Bank Library features 1,200 fully textured, high
resolution models in industry-standard 3DS format. The
perfect compliment to any 3D program.
View the Model Bank Library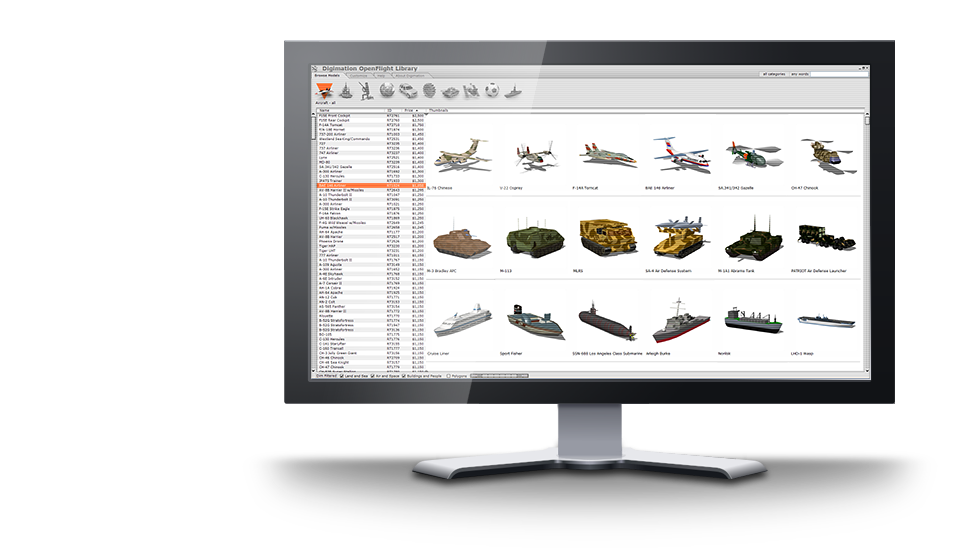 3D MODEL LIBRARIES
The OpenFlight
Library
Optimized for real time applications, OpenFlight models feature
multiple levels of detail, switchable states, and are the perfect
choice for training, visualization and simulation.
View the OpenFlight Library